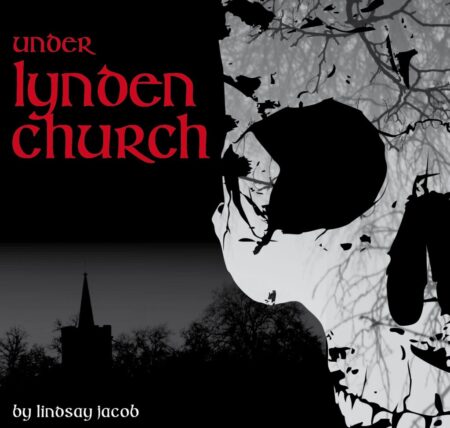 This is the title of my first historical murder mystery, published in 2015, and set in the East Anglian Fens. The plot includes the modern-day discovery of Anglo-Saxon bodies under a village church. In Anglo-Saxon times, I named this village Hildericstow after the lovely Cambridgeshire village of Hildersham. In a strange coincidence, long after I had commenced drafting the story, a number of Anglo-Saxon bodies were actually discovered in the churchyard of Holy Trinity Church, Hildersham! I have a close affinity with this village, as my father was born there. Lynden Granta is named after my wonderful home village of Linton, Cambridgeshire. Although I now live in Australia, I return to Linton as often as the wallet will allow.
Under Lynden Church – the Blurb
In the Kingdom of the East Angles, a belligerent woman, Emma, joins the struggle to defend her land from Viking attacks. Poorly led and torn by treachery and a clash of beliefs, there seems little hope. 1100 years later, when archaeologist, Adam Newport, unearths the body of a murdered woman from beneath a village church, he thinks he has made the find of a lifetime. More bodies are discovered and Adam attempts to piece together their story, but not before grave robbery, murder, mental breakdown and the confusion of centuries of mythology intervene.
To buy the book, please click here.
He was there. There is no other explanation. The authenticity with which Jacob writes is so astounding that I cannot see how he could not have actually traversed the very lands he writes about. Marnye Young, Audio Sorceress
Lindsay seamlessly ties the past with the present. If you love books about History and Mystery this is the book for you. Theresa Fitton
Tying the story's past together with the present was satisfying and created a feeling of loss for the characters who had populated East Anglia so many centuries ago. Cynthia Boatright Raleigh